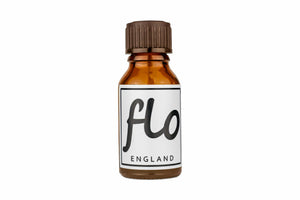 Our collection of solo note essential oils have been selected not only because they exude fabulous aromas but they all have their own unique aromatheraputic properties.
Choose from:
Bergamot essential oil is extracted from the rind of the bergamot orange fruit. It is citrusy but sweet-smelling and it has powerful mood-stabilising effects. It helps promote clarity in the workplace.
Lemongrass, a versatile essential oil, known among aromatherapists to be soothing, stimulating and refreshing, it has the ability to both calm and revitalize, to relieve tension and invigorate.
Geranium is a beautifully sweet-smelling essential oil.  Its fragrance promotes emotional wellbeing, relieving stress and lessening fatigue.
Lavender is one of the most well-known and versatile essential oils.  It has a floral, woody fragrance and can be both stimulating and calming.  Lavender has reviving qualities but can also help induce restful sleep.  It has the ability to reduce anxiety and emotional stress and to improve mood. 
Clary Sage is a herb with a scent that has some similarities to lavender, but with an earthy, smoky note.  The essential oil has a calming, relaxing effect and can also bring about a sense of euphoria.
Technical information and warnings.

Not for internal use – Do not use undiluted on skin. Avoid contact with eyes. Flammable.

If you are pregnant or have a medical condition, please seek medical advice before using any essential oils.

Allergies – Contains potential allergens including: Limonene*, Geraniol*, linalool*, beta-pinene* and citronellol*. *All naturally occurring within the essential oils. May cause an allergic skin reaction, If on skin wash with plenty of soap and water.

Storage – Store out of direct sunlight at normal room temperature. Always keep in original bottle and keep out of reach of children and pets.

Shelf life – Best used within one year of opening.