Flo, a natural home fragrance company
Bringing you beautiful aromas that will have a positive impact on your wellbeing.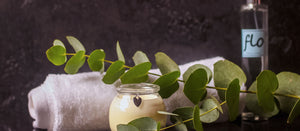 It's that glorious time of year when we introduce our winter spice fragrance.
We have developed Winter Spice using our own unique blend of pure essential oils, which combine to bring this special season's emotionally evocative aromas alive in your home while delivering winter well-being for the mind, body, and soul.
Shop now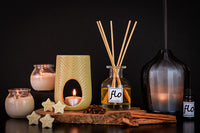 NEW - LIMITED EDITION
Say hello to our, new limited edition Scandinavian style pieces to compliment your favourite Flo scent.
Once they're gone, they're gone!
Discover more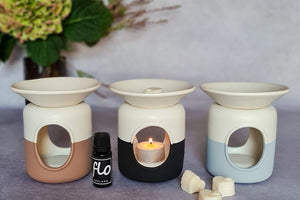 The Best Aroma Diffusers
We've handpicked a collection of the best aroma diffusers from within the UK for you, which are not only easy to use and reliable but they have also been beautifully designed to compliment any living or working space. So whether you are at home, in the office or on the go we have selected the best there are for you and your family.
Visit our blog post for everything you need to know about aroma diffusers.
Want to send someone a gift? We offer free personalised gift wrapping and can deliver straight to their door.
Aroma Diffuser Collection
Aroma diffusers are one of easiest ways to experience the mood boosting properties of essential oils.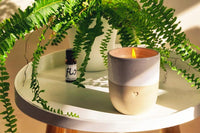 Handmade Ceramic Candles
There's something special about a handmade earthenware pot. Each one is unique, with its own individual shape and glaze. That's why we've chosen these beautiful, sustainably produced vessels for our new limited edition collection of scented candles.
Shop now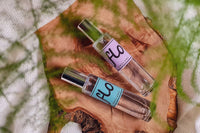 Day + Night Duos
With 9-to-5 routines rapidly becoming a thing of the past for many of us, it's getting tougher to distinguish the difference between work and downtime.
That's why we've worked carefully to produce this perfect duo of oils and room sprays, to support your wellbeing needs - regardless of the time of day.
Discover more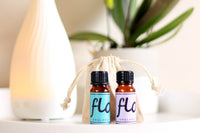 Essential oil blends for everyday well-being.
Enhance your well-being with one of our unique, pure essential oil blends.
Enjoy their beautiful aromas in our aromatherapy candles and melts, or simply add a few drops of oils to an aroma diffuser, burner or to your bath and let the aromatheraputic properties work their magic….inhale, enjoy, exhale, repeat…
Discover our essential oil blends
We've hand picked a selection of our best sellers for you
About us
We're a small independent company based in North West England. Our ethos has always been to create fabulous fragrance without compromise. We use only sustainably sourced, cruelty-free, plant-based ingredients to create our products. We exclusively use pure essential oils as they not only produce uniquely beautiful aromas but also possess an amazing array of mood-boosting properties.
Learn more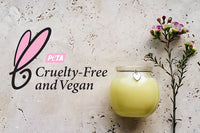 Handmade Aromatherapy Candles with Essential Oil Blends
More and more people are seeking out natural, chemical free products not only for the body but also to fragrance their home.
We love working with natural and renewable ingredients, for example, the soy wax we use is from renewable sources, we also use an organic grain base certified by the Soil Association for all our reed diffusers and room sprays.
Enjoy the natural power of our Hand blended pure essential oil blends - all of these beautiful essential oil blends in our lovingly handmade range of aromatherapy candles, soy wax melts and room sprays.
Why choose natural products?
So why choose aromatherapy essential oil blend candles and handmade vegan soy wax melts from aromas by flo?
We carefully select our soy wax from sustainable sources, which is also certified to be free of GM materials, pesticides and herbicides. This all means our candles burn cleanly, and - because of the wax's low melting point - last much longer than regular, mass-produced scented candles or melts.
We make them all by hand in the UK.
No synthetic fragrances. All our scents and ingredients are derived from natural raw materials. So not only do they fill your home with beautiful fragrance, but you will also benefit from the positive effects they have on your mind and spirit.
If you would like to understand more about natural aromatherapy products verses mass produced alternatives, read our latest blog post or do feel free to contact us if you would like to learn more about our range.