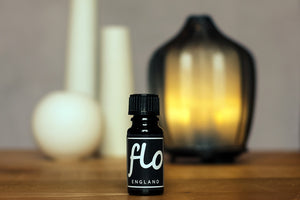 This limited-edition fragrance, is back by popular demand in time for Valentine's Day. This evocative fragrance is a celebration of the sophisticated aromas of the most opulent essential oils to celebrate love.

Allure has been created using an opulent blend of exceptional essential oils and decadent absolutes in order to seduce and entice the senses. This captivating blend is elegantly floral with a heady mix that includes sensuous Jasmine; exotic and spicy Neroli; intoxicating Rose and earthy Vetiver.
Create a truly romantic ambiance by simply adding a few drops of allure to a diffuser, burner, or to your bath and let the aromatherapeutic properties work their magic….inhale, enjoy, exhale, repeat…
You can also enjoy this limited edition blend in our handmade range of soy wax melts and scented candles.
Technical information and warnings.

10ml of bliss in each bottle

Not for internal use – Do not use undiluted on skin. Avoid contact with eyes. If you are pregnant or have a medical condition, please seek medical advice before using any essential oils.

Allergies – May contains potential allergens including: Limonene*, Geraniol*, linalool*, beta-pinene*, citronellol* benzyl acetate*, phytol*, Isophyto*patchoulol*, pogostol* and patchoulene*. *All naturally occurring within the essential oils. May cause an allergic skin reaction, If on skin wash with plenty of soap and water.
Storage – Store out of direct sunlight at normal room temperature. Always keep in original bottle and keep out of reach of children and pets.

Shelf life – Best used within one year of opening.