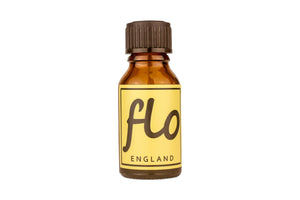 Halcyon
Enhance your well-being by simply adding a few drops of the pure essential oils to a diffuser, burner or to your bath and let the aromatheraputic properties work their magic….inhale, enjoy, exhale, repeat…
Halcyon is a spicy, warm combination that evokes joyful and serene recollections. This is a contemporary take on the well-known aromatic accord of the chypre scent family. The deep, earthy notes of patchouli and cedar wood are balanced by the spiciness of pink pepper and cardamom in this harmonic blend of essential oils. A slice of lime adds a sensual scent that transports you into the loving embrace of a warm wooded hideaway.

Technical information and warnings.
10ml of Happiness in each bottle

Not for internal use – Do not use undiluted on skin. Avoid contact with eyes. Flammable.

If you are pregnant or have a medical condition, please seek medical advice before using any essential oils.

Allergies – Contains potential allergens including: Limonene*, Geraniol*, linalool*, beta-pinene* and citronellol*. *All naturally occurring within the essential oils. May cause an allergic skin reaction, If on skin wash with plenty of soap and water.

Storage – Store out of direct sunlight at normal room temperature. Always keep in original bottle and keep out of reach of children and pets.

Shelf life – Best used within one year of opening.