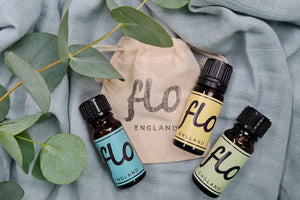 A perfect trio of essential oil blends created to support your everyday wellbeing, to help you stay fresh and focused throughout the day. This collection includes three of our signature blends:
Energise: Energise has been created using a unique blend of pure essential oils. This perfect blend includes fresh orange and floral geranium. This combination produces uplifting and energising properties and is known to help relieve stress and headaches. These essential oils are also believed to stimulate positive energy, therefore, beware you could experience intense feelings of joy and happiness!
Uplifting: Uplifting has been created using a unique blend of pure essential oils, which amalgamates to exude a beautifully fresh floral scent. The scent includes mandarin, known for promoting calmness and raising your spirits, with the floral notes of geranium and clary sage, resulting in an invigorating aroma.
Zest: Zest has been created using a unique fusion of several essential oils, which together zing with freshness and help to raise your spirits. The vitalizing citrus scent is the result of a carefully selected blend of pure essential oils including refreshing lemongrass, crisp lime, and tangy grapefruit.
Essential oil aroma diffusers are one of the easiest ways to dispense the aromatherapeutic properties of essential oils into your surroundings. Simply add 4 to 6 drops of your chosen blend into the pod with water as directed by the manufacturer.
Technical information and warnings.
Not for internal use

– Do not use undiluted on skin. Avoid contact with eyes. Flammable.

If you are pregnant or have a medical condition, please seek medical advice before using any essential oils.

Allergies

– Contains potential allergens including: Limonene*, Geraniol*, linalool*, beta-pinene* and citronellol*. *All naturally occurring within the essential oils. May cause an allergic skin reaction, If on skin wash with plenty of soap and water.

Storage – Store out of direct sunlight at normal room temperature. Always keep in original bottle and keep out of reach of children and pets

Shelf life – Best used within one year of opening.