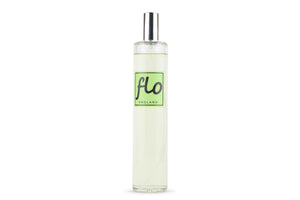 Our luxurious room mists are 100% natural and scented purely with our unique blend of essential oils, and guaranteed to enrich your environment - instantly!
Zest has been created using with a unique fusion of several essential oils, which together zing with freshness and help to raise your spirits. The vitalizing citrus scent is the result of a carefully selected blend of pure essential oils including refreshing lemongrass, crisp lime and tangy grapefruit.
To fully benefit from the stunning fragrance and aromatherapeutic properties of each mist, you can release the fragrance into an open space for an immediate fragrance burst. For a prolonged experience spritz onto fabrics such as curtains or cushions/pillows (at least 30cm away) to allow the fragrance to be released again and again.
Learn more about how we created this fabulous blend
Technical Information:
100ml – recyclable glass bottle
100% natural – 90% + certified organic ingredients – no artificial fragrance – pure essential oils
Standard FREE 2nd Class postage